What with all the 'workfare' drama in the last few weeks, the word "slavery" has become a popular buzz word.
I have already
written in my last post
about the differences in the schemes that seem to be attacked by anti-workfare protesters, so I will defend the most controversial aspects of each scheme in order to not 'cherry pick' from each scheme as the critics do.
What we need to establish for the word is a commonly held definition. Unfortunately for humanity but luckily for this blog, there are numerous examples to draw upon.
Let's look firstly here at an organisation that defends those against slavery, the aptly named
Anti-Slavery organisation.
Here is their helpful list
Common characteristics distinguish slavery from other human rights violations. A slave is:
forced to work -- through mental or physical threat;
owned or controlled by an 'employer', usually through mental or physical abuse or threatened abuse;
dehumanised, treated as a commodity or bought and sold as 'property';
physically constrained or has restrictions placed on his/her freedom of movement.

It would take an inventive thinker with an ability far beyond my richest dreams that could equate that to being asked to work for 6-8 weeks, for 30 hours a week in a safe, secure and hopefully productive employment in return for a continued supply of benefits.
They are not forced to work any more than any other person is forced to work in order to pay bills.
They are not owned. By anyone (a threat of not being paid is not a threat by an owner).
They are not sold, or treated as a commodity in any way
They can do whatever they want for 138 hours a week and even in the other 30, they can still do whatever they want, they will just not be paid (again, equal to the freedom anyone being employed has).
The central argument tends to be "...but if they don't work they will lose their home and not be able to feed themselves.."
*SNAP* that is true of almost every single person on the planet. That isn't slavery.
The same website then goes on to publish a list of things slaves are made to do-
Early and forced marriage
x
Worst forms of child labour
x
OK, how about other types of slavery though-out history (as I would say that is what we all think about when someone says slavery).
The Transatlantic slave trade involved the kidnapping (either directly or by native middlemen) of Africans who became a commodity. They were shipped in incredibly poor conditions to the Americas where, if they were lucky enough to survive (15% died on the voyage) they were sold on.
They were completely owned, could be punished at will for anything the owner decided to punish them for.
They could be raped, their children would automatically become slaves and even their lives could be taken.
A lot of the basis of this comes from Roman Law on slavery and as that is probably the second most thought of type of slavery that will be the other type we'll look at.
These slaves again were out right-owned and had very little rights. They could be beaten, whipped, and even killed without much intervention by the state. They could be raped at will by their owner or anyone that their owner decided to give the right to.
They would be forced to work in any line of work their owner decided, with no right to food or shelter and were only granted this as to continue their 'use'. Their children were born into slavery. If a slave turned on their owner it was common practice for the entire household of slaves to be put to death
The slaves were often branded or forced to wear collars, their testimony was only admissible in court if delivered under torture, even if offered up.
Now let's compare this with our 'workfare slavery'.
If you do not go to work for 30 hours a week, the state will not hurt you, it will not stop your free movement, it will not do ANYTHING except stop giving you a small amount of money.
Compare that to a slave in the traditional sense. They are told "we will allow you to go about your business freely, you get to live your life exactly how you want, with protection from violence and imprisonment, but we will only give you money if you agree to work 30 hours a week for 6-8 weeks. If you don't like it, you can jog on and we will not hunt, hurt or look for you" - Can you imagine how ecstatic they would be?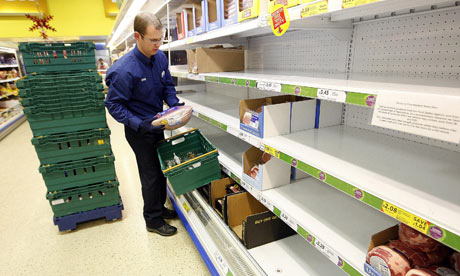 This comparison has got to stop as it is meaningless and is just hyperbole. I beseech anyone, on either side of the debate, to avoid this term.